We'll Build Your Video Games In Less Than 12 Weeks
Roblox is the fast-growing gaming platform that offers something for everyone. For gamers it offers million of exciting gaming experiences, but for would be game developers, content creators and even business marketers it offers a whole lot more. 
Whichever category you might fall into, Pearl Lemon Gaming can help you live the kind of Roblox success story you might have thought you would only ever read about other people experiencing.
Roblox Game Development for Content Creators
Content creators have to be agile if they want to make money. YouTubers across many genres are finding that to reach their audiences they need to branch out. Twitch is becoming a must for many, and increasingly so is Roblox, both as a direct source of additional income and a brand building and audience generating promotional tool. Lots of content creators have great game ideas too. They just lack the coding skill to create them and the time to learn how.
Pearl Lemon Gaming works with established content creators to develop on brand Roblox games that they can monetize in any way they see fit and that works with their current content creation efforts. We can also work with less experienced content creators looking for an effective way to get their name out there and connect with eager audiences.
Game development is just one piece of the puzzle, though. We can offer content creators access to off platform marketing resources and expertise that a standard Roblox game developer never could, as we are a part of the larger Pearl Lemon Group, one of the leading boutique sales and marketing firms in business today.
Roblox Game Development Education
Roblox's primary coding language, Lua, is one of the simpler coding challenges out there today, but that does not mean it is easy to learn or simple to master. And while Roblox itself offers help, and useful tools, to really master Roblox game development you need to take your game development education to the next level.
Because Roblox game development is for everyone, our experienced Roblox game developers love to share their knowledge and expertise with others who are interested in learning to do what they do. Which is why at Pearl Lemon Gaming educating the next generation of Roblox game developers is so important to us.
Give us six weeks, and a commitment to learning and listening, and we'll help you achieve your Roblox game development goals. Never stuffy, formal or boring, our engaging Roblox game development lessons are personalized, can be taken at your own pace and from wherever you can access an Internet connection.
As you learn to develop great Roblox games you'll get help, feedback and encouragement from Pearl Lemon's game developers as well as marketing and even story creation advice from the other pros on our team. In short, we'll help you take your great game ideas and turn them into real Roblox games that make money.
Roblox Game Development for Marketers
The digital marketing space is noisy, and an increasing challenge for marketers to keep up with. For the first time in its history in 2021 Facebook actively lost users in significant numbers, Twitter is in turmoil and getting TikTok marketing right takes more time and effort than most businesses can afford to devote to just a single marketing channel. So where to now? For an increasing number of marketers and businesses, the answer may be Roblox.
Yes, Roblox is a game. Well, a gaming platform. But, for businesses looking to reach a younger demographic – and the parents who buy things for the youngest – the open source gaming platform offers a new way to engage, and market to, an audience of millions. The big brands are already doing it – including Kellogs, Disney, Nike and many more – so why shouldn't you?
The sticking point for most SMBs is not that the concept does not resonate with them, but the fact that they have no idea how to develop, launch and then promote a Roblox game. Which is where Pearl Lemon Gaming comes in.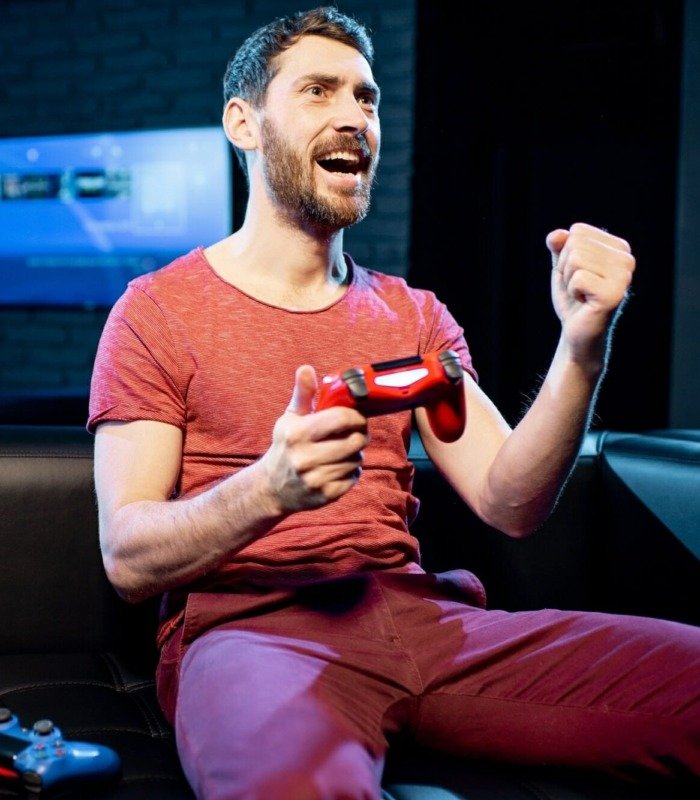 What ARE Roblox Games for Marketing?
Roblox is a gaming platform and marketplace that allows players to play games online. Roblox isn't a game; it's a platform where users can play games created by other people. It resembles the PC platform Steam more than any online children's game in this regard.
All of the games on Roblox are created by its players, which sets it apart from anything else in the gaming business, including a storefront like Steam. Playing games isn't the only way to have fun on Roblox; you can also make games. These games are not created by Roblox Corporation, but rather by Roblox users. According to the official website, approximately 20 million games have been published on the platform.
The game genres are hugely diverse. And the player base is loyal. If an SMB can come up with a great game, one that also includes elements of marketing, it can be a brilliant brand builder, a great source of inbound traffic for their websites, and even a way to sell goods and services. It's a platform that's still growing and evolving, but like many elements of the Metaverse, the marketing potential is huge.
What is Roblox Game Development or Marketing?
The next obvious question to those less familiar with the ins and outs of Roblox is how do people make these games? The technical answer is that they code them using Roblox Studio. The games use a scripting language called Lua, and, once mastered, it offers game creation possibilities that are increasing all the time.
What makes for a Roblox game that actually attracts players is a different matter, though. This calls for skills that go way beyond being good with Lua. The game itself needs to be fun to play, and something that stands out from the millions of others.
Why Work with
Pearl Lemon
Gaming?
At Pearl Lemon Gaming we are proud to say that some of the best Roblox game developers have chosen to work with us, meaning the games they create are technically excellent. But we can offer a lot more than that.
As a part of the Pearl Lemon Group, we also offer clients access to amazing copywriters, story boarders, graphic artists and even audio composers who can help ensure that the Roblox games we create are engaging, on brand and stand out. And we have the full service marketing staff to take promotion of the game off platform and into all the spaces where Roblox gamers go to find new games to play. Why let the big boys reap all the benefits of this fast-growing promotional platform? Work with Pearl Lemon Gaming and you can get in on it today.